Post by Kira on May 21, 2010 22:17:17 GMT -5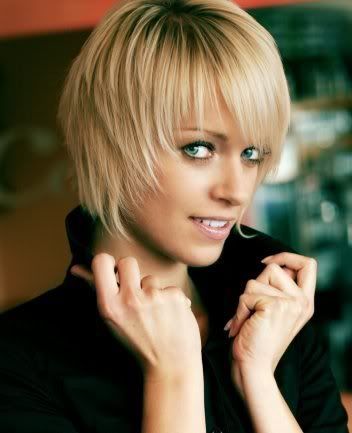 Player:
Name:
Kira!
Are you 17+?:
Yyyyyup.
Contact Information:
AIM:
NO U.
Email:
You can't make me. >| (jk, jk, ilu)
Past RP Experience:
1. Some OCs a long time ago with friends on IRC. 2. A little in Aetolia, an RP MUD. 3. A fair amount of tabletop RP. 4.
Naruto
RPs: Hinata @ Discontinuing, Inc. on LJ; Hinata @ Phoenix Reform Center on LJ; and Hinata and Minato @ Feel Good, Inc. on Scribbld.
Character:
Name:
S'ren / Saerenn "Saer"
Age:
15
Gender:
Female
Sexual Orientation:
Omnisexual. She doesn't discriminate her love. <3
Occupation:
Weyrling, Bluerider.
Description:
Long and lanky, S'ren is just beginning to show a bit of womanly curve to her boyish frame. She'll likely always have a more athletic than feminine build, but it's minutely harder to mistake her for her brother now. She sports a fair amount of wiry muscle on her lean frame, particularly in her arms and shoulders from several years of hammering metal into shape, but also a decent amount to her legs from her tendency to run, bounce, and climb all over the place. She's a little on the tall side with long limbs, and will probably be along the tall side of average when her growth spurt completes.
Her hair is a sandy blonde, looking almost sun-bleached but has always been about that color. About four to six inches in length, it tends to fall in haphazard waves that – while looking rather fetching – tend to lend her a mischievous air. If she ever cut it shorter, it would spike up just like her brother's. Her eyes are an interesting shade of blue-green, tending more toward a bright cyan indoors and a light sea green in the sun. Their color is generally very attention-catching, and the energetic friendliness readily apparent in them is often what holds that attention. Naturally slightly tan, but her short time at Cerulean has added a few more shades to her skin, giving her a sort of honeyed glow. She's a little lighter than her brother, but it is to be expected from spending years in the north. A small smattering of freckles are only just apparent across her nose, blending somewhat into her tan so that to see them you'd have to be within a few feet. Not by the least unattractive, she still inevitably tends to fall into the range of 'cute' instead of 'beautiful' – though she'll likely grow into it.
Her rangy limbs sometimes make her movements a little awkward, but it's assumed that she'll grow into that too. She usually has a relaxed, happy smile on her face that will bloom into a bright, toothy smile if someone catches her attention. It's very, very rare to not see her smiling in some fashion. Long and graceful are her fingers – an artist's hands – and she has a tendency to make grand and excessive gestures with them as she speaks. Her hands, forearms, and shoulders have a sprinkling of tiny little burn-scars here and there from wayward fire sparks from the forge, though they all look a few years old now and like they're likely to eventually fade. There are a few newer scars, though none of them very large – the veritable marks of passage for anyone handling a young dragon.
She's often clad in her riding leathers, attempting to get used to wearing them constantly for when she graduates to full-Rider status, as well as understanding that they offer a bit more protection from awkward young dragons. If not in leathers, she usually dresses in bright colors that bring out the best in her hair and eyes – mostly bright blues, greens, and yellows. She likes the excuse of wearing the riding leathers due to her severe hatred of anything even resembling a dress or skirt(much to Feynth's amusement and mocking). The only girly tendency inherent in her attire is that there are tiny glass ornaments that she loves to decorate herself with. They're of a wide variety of colors and shapes – some smooth but intricately twisted, others plainly shaped but etched with a design. For special occasions, she has a torc made of a black iron band with a small glass hemisphere in the center, swirling with the various shades of blue matching Feynth; there are elaborate etchings all along the band. There are several holes pierced in her ears as well. Most of her adornments were either made by L'cin or are some sort of collaboration between them.
She usually holds herself with a confident bearing, though manages to avoid looking prideful. There's often a curious cant to her head, like she's constantly questioning and waiting for an answer. She has no issues with other people's nudity whatsoever(go streaking for all she cares; it would be funny), though she does tend to keep herself semi-modestly covered. The only person she'd go skinny dipping with would be her brother, 'cause psh, what's to be embarrassed over?
Personality:
S'ren is quite possibly one of the most friendly people anyone will ever meet. She's energetic and outgoing, and has no compunctions about bounding up to a new person to introduce herself. She's got a smile and a hug for pretty much anyone who isn't covered in some sort of horrible, sticky goo. And even then she'll still have a smile for them (no hug though, thanks). If the Weyr had an unofficial greeter for the new arrivals, she would be it. (Sadly, she misses quite a few. But she'll find them!!! …Eventually.) She's very,
very
touchy-feely and will hug, cling to, loop arms with, nuzzle, kiss, and generally shower affection on people.
She's often very blunt and isn't fond of mincing words. If she likes something, she'll say so. If she has a problem with something, she makes it known. Though not at all cruel, she has a tendency to not hold back when someone asks her honest opinion. Good, bad, or iffy – she'll tell them. It's a point of honor to her that she will never lie; any 'untruths' she might speak are very obviously in complete jest. Due to her seemingly utter lack of self-consciousness, if she has something to ask then she'll ask it – even if it's a rather embarrassing subject. Actually, embarrassing subjects seem to be her forte as far as questions go, but that is mostly because she has no qualms about asking the questions others are afraid to ask.
She
does
curb her tongue on occasion around certain people when she gets to know them, understanding that some people don't respond well to her brashness. She loves to poke and tease, but will gentle her remarks for those whose skin isn't quite thick enough to withstand her usual ribbing. She doesn't always gauge it quite right at first, as she's still learning how to read people, but she's stubborn enough to wend her way back into the good graces of those she accidentally ran off. When she does find someone who can match her taunt for taunt, watch out! She has a fairly sharp tongue, and has long been a fan of various forms of snark. Sarcasm might be the lowest form of wit, but at least most people get it. And if they don't…well, then it's funnier. She loves to joke around, and her ragging is simply an extension of that. She does rather think that if she teases someone about a supposed fault in a friendly manner, they'll be comfortable enough to tell her to piss off, and will eventually grow a thick enough skin about it that if someone taunts them in an
un
friendly manner they'll be able to withstand it.
She is extremely hyperactive and rarely stays in any one place for long unless she absolutely has to. At those times she just gets fidgety or chatty. Due to this, she has a hard time quietly sitting through lessons. She really does
like
to learn, but after awhile her attention drifts and she'll start twiddling her pencil or bouncing her legs. If she can get up and move around, it makes it a bit easier to keep her mind on what she's being told. This is a big reason why she often doesn't learn anything in actual lessons, and will instead have L'cin teach it to her later when she can freely fidget and move. It isn't so much that she has a short attention span at all, but that she has too much energy to stay still and focus on something that isn't
completely
enthralling. One of the few times she'll sit still for any length of time is with a rare handful of books. If it can keep her mind occupied enough, she doesn't feel the need to do something else as well. For this reason, detective stories and books dealing with puzzles or strategy are what make up her meager collection, as they make her keep track of several things at once and then piece them together. She doesn't always have the greatest memory, but she picks up most things easily and a quick refresher or a few key words will usually do the trick for something she already knows. She has a fair mind for things like strategy, able to easily juggle multiple instances and piece them together.
She's a major tomboy when it comes to most things. The only time she's ever worn makeup was to hide a bruise from a tussle or a hickey. She avoids dresses like they're plagued, and isn't one to be interested in the idle chatter of most girls. She was always a bit rough and tumble as a young girl, but she seems to have become even more so after she went to the Smithcraft Hall. The vicious teasing and denigration she received for being a skinny girl in a profession that is generally comprised of burly men is likely the cause, making her need to prove that she can keep pace with any of the boys. She's always up for a friendly tussle, and will often greet male acquaintances with a (gentle) punch to the arm. She can keep up in most sports that don't depend on sheer strength (which her willowy build is not very suited to). To anyone who tries to tell her how a woman 'should' act, she gets
very
defensive. She's thrown the first punch in a few fights when they managed to piss her off enough. She's won, lost, and been pulled out of fights by others, but Faranth help the soul who would make fun of the guy she fought for A)fighting a girl or B)getting his arse kicked by a girl. She would give that person almost as bad of a tongue-lashing. Having spent her childhood with a sweet, caring, child-loving father and a strong-willed politician of a mother gave her the perspective that gender didn't dictate one's limitations, and anything that wasn't purely physiological (like…birthing a kid or aiming to piss your name in the snow) could be accomplished by either gender equally. She's quite an egalitarian at the heart of it, but she still tries to be rather masculine to keep up with the boys – it's definitely not a perfect system, but she's only human.
She has a huge heart, and it's actually rather difficult to get left out of it. She loves easily, though not usually deeply. Her family(including brother, parents, and anything bonded to either of the twins) has the deepest form of love and adoration she knows; friends range from incredibly close to acquaintances she'll greet in passing. She knows 'true love' exists, but also that she's still sharding young and shouldn't worry herself with that bit just yet. Casual relationships are just fine for her, for the moment being. The few months she spent in the Weyr before Impression saw her in a small handful of different beds, experimenting and happily enjoying the Weyr's sexually lenient views. Since Impression, she still enjoys a few stolen kisses, gropes, and necking sessions but wouldn't even think of harming Feynth by letting them go further.
She has a very, very secret fear of being alone (and, to a lesser degree, quietness), and will almost always be found in the company of at least one other being. Her fears have been soothed quite a bit since she Impressed Feynth, as now she'll
never
be alone, but in the quiet of night when he and most others sleep, she sometimes lays awake and worries. If she ever lost him, she's not certain even her brother could keep her from following him
between
. She never troubles anyone else with this fear, though Feynth knows it and tries to soothe it when he can. It's because of her own personal fear that she tries so hard to make sure others are never lonely. It could be sitting with someone who's by him- or herself, or dragging them around helping them make friends (which she often does with L'cin). Quiet makes her think of solitude, and thus she dislikes it quite a lot. This is why she'll try to talk to whoever she can, and will often ramble. If it's too quiet when everyone's asleep, she'll curl up next to Feynth (or childishly go crawl in with her brother) and listen to the other's heartbeat. Before she Impressed, it wasn't uncommon for her to find another's bed to occupy on those nights, as well. Other that that, she's fearless to a fault and will accept just about any dare. She can't wait for when Feynth can fly to put that agile body to the test in any number of complicated maneuvers.
While generally easygoing, she's actually incredibly stubborn and a bit egotistical. Not a soul will budge her from the few views she feels very strongly about, and trying to convince her otherwise on other issues is often futile. She'll listen, of course, but it's not often that she'll relent – though sometimes she'll cede that the person has a point as valid as her own and agree to disagree. She thinks very highly of herself and all those connected to her, and doesn't deal with slights very well. It's generally difficult to upset her, but once it happens she has a volatile temper. She's prone to yelling and sometimes even physical attacks. Feynth has been a major component in calming this part of her, convincing her to use carefully-picked words instead of carefully-aimed punches. It is, however, a very slow-going process. Luckily, there aren't many people who tend to actively seek getting on the bouncy little ball of friendly energy's bad side, so there haven't been too many issues since her move to the Weyr.
History:
S'ren was born as Saerenn of Fort, the younger of a set of twins. Her mother was a kind but busy woman, taking advantage of the shifts in gender equality following the Ninth Pass and working as the political assistant to one of the smaller lord holders within the Fort area. Her father had been studying Woodcraft as a journeyman, but chose to settle down and become a farmer on the small cothold awarded his wife upon her new appointment. He was the pillar of calm strength to her bright and forceful expediency, and they kept each other well-balanced.
Saerenn and her brother were welcome additions to the young couple, though her mother's busy schedule made it so that she was never comfortable with providing them with more siblings as she wouldn't get to spend the time raising them that she felt she should. Their childhood was a blessedly happy one. Saerenn admired her mother greatly, but was practically glued to her father's side whenever he wasn't working the fields. Many an evening was spent in his company, watching in wonder as his talented hands would carve amazing little figurines and trinkets from previously ordinary knots of wood. While her mother was attending her duties and her father was working the land, Saerenn would spend her time wandering the shops her parents had deemed 'safe' and chatting with any random passersby who caught her interest. She was a bright child, and had the talent of drawing people to her. She was never wont for a companion, but no one else could ever fill in for her brother's company. It was her dislike of being separated from him that first led her to drag him all over to meet people and play with the other kids, but eventually it also grew into an affectionate way of 'helping' him get over his shyness.
Her brother was an intricate part of her life, being her greatest agitator and best friend throughout. They shared each other's every secret, and pushed each other more than anyone else. Lucien would find ways to make the calmer side of learning more entertaining for her so that she was never behind in their studies; in turn, she'd tote him about and make him experience life, intent on dragging him out of his timid shell. They supported each other and irritated each other beyond compare. No one could get under their skins quite like the other, but likewise none could soothe a wound of any sort quite as well. Though not attached at the hip, they were rarely very far from each other and almost always in close enough range to see and speak. Sometimes it was noted with curiosity that they would interact without speaking – like one wanting a toy and the other passing it without a word or gesture being exchanged – or that sometimes they could somehow gain the attention of the other simply by wanting it at staring at them. It was usually brushed off with a joke about twins and never thought on very seriously.
Her father, hoping to pass on his limited craft knowledge, attempted to teach Saerenn and her brother the ways of carving…with varying results. Both seemed to have a knack for the intricacies of the painstaking task of etching intricate designs, but neither seemed to do so well with whittling the larger pieces of wood into something smaller or planing the pieces together to form a larger object... On a whim, he gave them some simple clay to play with and the results were exponentially better. It took him some time to convince his wife that they had his talent and should be apprenticed, but it wasn't until one day in the market that she was finally convinced.
After Lucien had expressed his awed desire to work with glass, they managed to finally hunt down Saerenn excitedly hammering at a piece of metal. The two smiths who had been working on it were laughing jovially – one of them holding the red-hot iron in place, the other holding Saerenn up so that she was a safe distance but could still gleefully swing the mallet. She'd apparently charmed them into letting her help when she found out they were making one of the intricate wrought-iron chandeliers she'd seen in a few of the fancier places her mother's job had taken her. And thus it was decided that, as Lucien would go to Ista to be a Glass-smith, she would travel to Telgar to be a Smith.
She was excited to be entering her new craft, but incredibly distraught at the thought of being separated from her brother. To ease the separation, their mother promised to provide them with enough marks to write each other (and hopefully home) as often as they liked. Throughout the years, multitudes of letters were exchanged – as well as various little gifts they'd made each other with their crafts.
Saerenn of course met with a bit of resistance from her new masters, being a small girl in a predominantly male occupation. It was a bit harder to make friends in her new home for awhile because of the teasing she faced, but managed to gain the respect and eventual friendship of many of the lads when she knocked a much larger bully flat on his arse with a punch. Her stubborn streak caused her to butt heads with a few of the more hidebound masters who tried to keep techniques from her because they thought she didn't belong. She did, however, eventually find her niche and a set of teachers who suited her and her talents. She was just fine not interacting with those who didn't want to teach her how to create the larger shields and swords that required a great deal of force with the hammer, however she also disliked working with those who thought that – as a girl – she'd be more suited to working with the softer, more precious metals like gold and silver. Her true love was working with iron and steel to make small, precise pieces that were equal parts artistic and doughty. Figurines, daggers, intricate pommels, and decorative buckles were her specialty. She knew it was going to be tougher to gain recognition in her craft due to her gender, but eventually managed to force the recognition necessary to make it to the senior apprentice level. It was with a harsh grin that she accepted the change in her knots.
One day, after finishing her tasks, she decided to have a delightful bound around the ramparts of the Hall. Turning a corner fast, she stopped short and still almost ran into a wall of brown. Blinking, she quickly discerned it was a
living
wall of brown, complete with big eyes that turned to swirl at her in amusement. As unafraid of the dragon as she was of most other things, she grinned and started chatting animatedly at him. She'd never met a dragon before, and
wow
he was huge, and how she wished she could talk to him. After about the fifteenth thought-to-be-rhetorical questions, the dragon began to rumble a chuckle. I am Saleth. I like you. Now
completely
fascinated, she didn't even notice the time ticking by until she'd spent more than a couple candlemarks simply sitting there conversing – nor did she notice that every now and then the dragon would respond to something she didn't actually say aloud but thought very hard. She noticed when he cocked his head to the side as if listening and obediently quieted to not interrupt; she had learned when to hold her tongue over the years. There is someone I want you to meet. Come? Saleth asked, and though she paled, she did her best to climb up and hold on. A waddle, small hop, and a couple wingbeats later, she was shortly introduced to a very surprised, very amused Z'neer – Saleth's Rider. It was a short conversation that she only caught bits and pieces of, but it was quickly decided that she should be considered Searched and brought back to Silver Cove to Stand.
As much as she loved her craft, the excitement of getting to Stand far outweighed it. She practically dragged Z'neer behind her to find the proper masters required to process her transfer of residence. Quickly packed and with a relatively quick tumble of hugs and playful blows to the friends she'd made, she made for her new home. The whole way there, though, she absolutely, positively made it clear to Z'neer that no, he did no have a choice, he was going to go to Ista and Search her brother too. After her third day in the Weyr of driving him up a wall(and amusing Saleth along the way), he gave in and trudged off with the promise that he'd have a look but that he wasn't bringing the lad back unless he actually showed talent. Not two hours later did he return with a baffled Lucien, and the quick retort to Saerenn, "Not. A. Word."
Her time as a Candidate progressed with a strange similarity to her childhood. Lucien was a constant presence, dutifully taking to his studies and helping her through the portions that she just couldn't find the focus to learn in their actual lessons; in turn, she constantly tried to drag him out of his shell and introduce him to nearly everyone she met.
Probably the most jarring experience of her young life was the strange sickness that was beginning to rear its head just prior to her arrival. When it became a task that all hands in the Weyr that could be spared were to provide whatever assistance they could, she readily volunteered her free time. Running errands, carrying supplies, tending to those sick with fever, and helping to keep everything she could assist with in the Weyr running effectively was how she spent her days; crying herself to sleep on Lucien's shoulder was how she often spent her nights. It was a time of immense sadness and grief, during which she lost many of her newfound friends, but as long as she could cling to her brother and weep for them when she wasn't required for duties she managed to keep up hope.
It was with a sense of duty that she strode onto the Hatching Sands at the newly-established Cerulean Weyr – a responsibility due her fallen comrades to carry on and make them proud. She never had taken the notion to try for a gold, figuring that she was probably to take a green like most girls who Stood. She quietly envied the strength and speed of the male dragons, but never set to hope to Impress one – it was a fool's notion. As tradition dictated, she stood with the other girls in their small grouping. She watched the antics of a big, ungainly brown as he humourously made his way down the line to practically pounce on her brother. She couldn't help but start laughing, and would have likely continued on for awhile if she wasn't knocked down herself with a heavy weight resting atop her. Mine, please pay attention. Your Feynth is hungry and is more important than the tumbling one. Laughing again, she grinned and told him it would be easier to feed him if he wasn't, say,
laying
on her. He just huffed a response at her and remained there in
spite
until his hunger outweighed his pride.
The past six months have been marked by grueling training, happy relaxation, and attempting to teach Feynth the proper application of the snark(it is powerful, and must be wielded with care). Getting to share the experience with L'cin has made it all the more exciting as they grow more accustomed to Weyr-life.
Fun Facts:
• Will take any opportunity that arises to sun herself tan. She refuses to comment if it's for her own sake or if she's just trying to match her brother(being at the Smith Hall in the northern Telgar Hold while he was at Ista Hold for a few years has left her a few shades lighter).
• Loves to throw in that she's the big sister. …Even though she isn't. It is purely to annoy L'cin and thus amuse herself.
• Her favorite hobby of all time is L'cin-baiting. It's just so
easy
.
• Her most prized material possessions are her tiny glass ornaments and a snow globe that she and L'cin collaborated on(they each have an identical one).
• Though to a much lesser degree than Feynth, S'ren can also feel the mental presence of Queth. Also, she has started to notice that she always knows exactly where to find her brother – even if it's not a typical spot for him.
• Has a strong distaste for anything markedly 'girly.' This probably has a little to do with her time having to prove herself to the males she was surrounded by, but she was a bit of a tomboy even before that.
• Has taken it upon herself to make protest that, in this day when girls rode more than just golds, it was only right that their names be shortened just like the men's. Goldriders could still have the distinction of simply shortened nickname out of respect, but she believes other girls' names should be shortened like the male Riders. If anyone calls her "Saerenn" she is likely to simply not respond; the same for "Saer" unless you've become a good friend and you get nickname privileges. The only exception to this is L'cin, since he's her brother and thus special anyway, but also because she sometimes forgets and slips up on his name too.
Bonded Critter:
Type:
Dragon
Name:
Feynth
Color:
Blue (0F4D92)
Age:
6 months
Description:
Even for a blue, Feynth is small. Some of the larger greens might even grow to be a tiny bit larger than him. His body lacks the bulk of most male dragons and instead has more of a lengthy, serpentine look to it. While unable to stay aloft for lengthy amounts of time, he is built to be dart-quick in the air. His long wings do give him the ability to ride the currents to stay aloft longer, though he trades a modicum of his agility for it. His long limbs also give him a fair amount of grace on land, and he has the odd tendency to like climbing things. His talons are long and sharp, which only assist with his climbing. (And he is insufferably attempting to learn how to drum them like twolegs do with their fingers, as he thinks it will look hilariously terrifying.)
His main coloring is that of a soft medium blue. His ridges, headknobs, and other extremities fade into a deep ultramarine. Under his throat and the lowest parts of his underbelly are a soft Carolina blue, though fade a bit darker as it nears the main body of his hide. The connection between the lighter and darker blues makes an interesting pattern, looking almost like he'd walked through long grasses wet with the lighter color as it stripes up in gentle, irregular strokes.
Personality:
Put simply: Feynth is a smartass. Lover of the underhanded quip and devotee to the way of sarcasm. Despite this, he's not at all mean-spirited – tended more toward gentle teasing for anyone other than his bonded(as she has thick enough skin to withstand even his most scathing remarks and let it roll right off). Rather canny for a blue, his ego tends to greatly overshadow his small stature. If he thinks he can, he does so enjoy making the larger dragons feel inferior – though without malice. It's simply nice to have the upper-hand at
something
. Though he's generally rather blunt, he likes to be cryptic when he knows it will be particularly frustrating.
Much like His, he's not at all shy – especially around the lady dragons. And the male dragons, for that matter, though it remains to be seen if it's simply to throw them off their game and for sport or if there is any real meaning to it. When he's able, it's a sure thing that he will enjoy the chase immensely, possibly just as much as the catching – and might try to tempt others into playing at it even when not a real Flight.
Mildly overconfident, he has no issue broadcasting his mindspeech on a bit of a wider scale when conversing with his bonded as he is certain that others will be undoubtedly amused at their exchanges. He will speak to most who speak to him, and those he doesn't he makes quite certain with a look and his silence that he thinks that person is an idiot and he is purposefully not responding. He openly converses with L'cin, though usually it's to poke fun at S'ren. His mindvoice often has the quality of a smug drawl to it.
Though he can be very serious when the situation calls for it, his general opinion is that the world should amuse him. He holds outright contempt for those times in the day when one is bored (and as such can get a bit crotchety). For the solemn and grave moments, he is a steadfast companion, and both a quick thinker and a quick talker. He enjoys strategy immensely, and while well-aware his stature and stamina will never gain him a ranking position, he can be quite an asset to the organization of his Wing if given the chance.
Fun Facts:
• He
adores
teasing S'ren for not be a 'proper lady.' Doubly so because it irritates her.
• His current inability to fly in no way hinders his ability to traverse the Weyr, as he's discovered that he's something of an adept climber. Riders, beware him poking his nose in your weyr or taking a rest on your ledge if he can't make the full climb yet.
• His one bit of incredible vanity is about scars. He's managed to not get any during the normal tumbling around newly-hatched dragons are prone to. However, he does have one small scar a few hands in length – an apparent birthing day present from one of his clutchmates as it stumbled over his long tail. (Be glad he doesn't recall who it was. *glaaaaaaaaaare*)
Craftskills:
Craft:
Smithcraft
Level of Proficiency:
Senior Apprentice
Specialty:
Detail work, figurines, small weaponry, small bits like buckles.
Weakness:
Large works, heavy weaponry, construction material, soft metals.