Post by Kira on May 21, 2010 22:16:09 GMT -5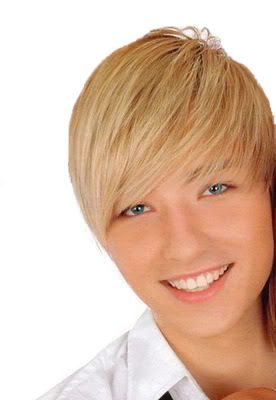 Player:
Name:
Kira :3
Are you 17+?:
Aye, madam.
Contact Information:
AIM:
Do I have to? ;__;
Email:
…But then you'll find me. @_@
Past RP Experience:
1. Some OCs a long time ago with friends on IRC. 2. A little in Aetolia, an RP MUD. 3. A fair amount of tabletop RP. 4.
Naruto
RPs: Hinata @ Discontinuing, Inc. on LJ; Hinata @ Phoenix Reform Center on LJ; and Hinata and Minato @ Feel Good, Inc. on Scribbld.
Character:
Name:
L'cin (Lucien)
Age:
15
Gender:
Male
Sexual Orientation:
He's…seriously trying to figure that one out. …Key word 'trying.'
((OOC Knowledge: …He's bi. Feel free to flirt with, confuse, or embarrass him. <3))
Occupation:
Weyrling, Brownrider.
Description:
Long and lanky, it is fairly obvious that L'cin hasn't yet reached his full physical potential. Then again, it's also somewhat apparent that he might always be a bit on the willowy side. That is not to say that he is scrawny – as he sports a fair amount of wiry muscle on his lean frame, particularly in his arms and shoulders – but he certainly isn't as muscular as some of the other boys his age are starting to get. He's a little on the tall side with long limbs, and will probably be along the tall side of average when his growth spurt is complete.
His hair is a sandy blonde, looking almost sun-bleached but has always been about that color. About two to three inches in length, it tends to stick out in natural spikes – usually pointing in some direction of up, but not straight up. His eyes are an interesting shade of blue-green, tending more toward a bright cyan indoors and a light sea green in the sun. Their color is generally very attention-catching, and the open kindness easily read in them is usually what holds that attention. Naturally slightly tan, but his time at Ista and now Cerulean have added a few more shades to his skin, giving him a sort of honeyed glow. A small smattering of freckles are only just apparent across his nose, blending somewhat into his tan so that to see them you'd have to be within a couple feet. Not by the least unattractive, he still inevitably tends to fall into the range of 'cute' instead of 'handsome' – though he'll likely grow into it.
His rangy limbs sometimes make his movements a little awkward, but it's assumed that he'll grow into them too. He has a shy smile for anyone who catches his eye, and a large and bright smile for any who care to show a genuine interest in talking to him. Long and graceful are his fingers – an artist's hands – and he has a tendency to make fluid gestures with them as he speaks. His hands, forearms, and bits of his upper torso have a sprinkling of tiny little scars here and there from wayward fire sparks and glass explosions, though they all look a few years old now and like they're likely to eventually fade. There are a few newer scars on his knees and elbows from various attempts at steadying Queth…and failing.
Is usually clad in his riding leathers, attempting to get used to wearing them constantly for when he graduates to full-Rider status, as well as understanding that they offer a bit more protection from fumbling young dragons(namely: awkward, lanky ones who are too curious for their own good…i.e., Queth). If not in leathers, usually dresses in neutral shades that don't stand out much, like beiges and browns(unless his sister get a hold of him and adds some bright blues, greens, and yellows to brighten him up a bit). The one piece of flash always found on him is a necklace in the form of a simple, silver-colored metal disk with a hole in the center, worn on a short piece of black cord. If he's jostled the right way, it might be glimpsed that there is writing on the side of the circle kept against his skin. His ears are also pierced – one hole on each side – and on special occasions he might be
coerced
talked into wearing a small, simple silver hoop in each.
Despite his shyness, he usually stands tall with a bearing of self-assurance. If he ever approaches with his head ducked, it's either because A)he's shyly seeking advice, B)he thinks he's in trouble and that he probably deserves it, or C)he's approaching someone upset and is unconsciously attempting to look non-threatening. Also despite his shyness, he's not overly embarrassed by casual nudity and will remove his shirt when working hard or be among the first to shuck his layers for a swim. (However, nudity in situations that don't necessarily allow for it – or if the lack of clothing is pointed out – cause a fair amount of blushing, stuttering, trying to cover himself with his arms, or looking anywhere except at the other person.)
Personality:
L'cin is painfully shy, and in most instances would prefer to keep quiet in the corner with a book than join in an activity. It's not that he dislikes being social or doesn't like people – quite the opposite, actually – he just doesn't know how to assert himself in a conversation, and thus would rather just close up than be the awkward person standing there without talking. Which happens anyway when his sister's around, as nine times out of ten she will physically drag him over and force him to participate.
Because of his shyness, he's tended toward being a bookworm for most of his life. If you can catch him off-guard and ask about something he has a fair amount of knowledge about, he'll babble on about it animatedly. He's sometimes afraid that when he does go on as such that he'll bore the other person, but he's actually gained enough experience over the years
teaching his sister the things she can't quite seem to pay attention to in classes
that he can often coax excitement about even some otherwise boring subjects. Not just for the sake of his sibling, but for himself as well, he's made a point of learning everything offered him to the best of his ability. In his eyes, if you're going to attempt anything, you should always try your hardest the first time (as well as any future attempts if necessary); if it's worth doing at all, then it's worth doing well. Though not necessarily contemptuous of slackers, he definitely frowns upon them and will let his disappointment show if they care to look his way. His unwavering love of learning has earned him a small amount of teasing over the years, often getting labeled a teacher's pet simply because he always does well coupled with his quiet obeisance to all instructors. He's torn on how he feels about it, but doesn't see any way to drop the negative part of the stigma (which he's rather self-conscious about) without going against his own ideals.
um blahhhhhhhhhhhhhhhh
History:
L'cin was born as Lucien of Fort, the elder of a set of twins. His mother was a kind but busy woman, taking advantage of the shifts in gender equality following the Ninth Pass and working as the political assistant to one of the smaller lord holders within the Fort area. His father had been studying Woodcraft as a journeyman, but chose to settle down and become a farmer on the small cothold awarded his wife upon her new appointment. He was the pillar of calm strength to her bright and forceful expediency, and they kept each other well-balanced.
Lucien and his sister were welcome additions to the young couple, though his mother's busy schedule made it so that she was never comfortable with providing them with more siblings as she wouldn't get to spend the time raising them that she felt she should. Their childhood was a blessedly happy one. Lucien adored his mother, and whenever she wasn't busy he took a great amount of pleasure in curling up with his head on her lap as she threaded her fingers through his hair and told him stories. Many an evening was spent in the company of his father, watching in wonder as his talented hands would carve amazing little figurines and trinkets from previously ordinary knots of wood. While his mother was attending her duties and his father was working the land, Lucien would spend his days in one of the Fort harper's classes, learning about the world and the knowledge it had to offer. On the days when he didn't travel to the main hold for his teachings, he'd pore over the various texts his mother kept around the house – or that he'd been allowed to borrow. While he liked running around and playing as much as the next child, he was painfully shy and – if not dragged along by his sister – was usually content to sit out to the side with a book.
His sister was an intricate part of his life, being his greatest agitator and best friend throughout. They shared each other's every secret, and pushed each other more than anyone else. Saerenn would drag him about and make him experience life, intent on dragging him out of his timid shell; in turn, he'd find ways to make the calmer side of learning more entertaining for her. They supported each other and irritated each other beyond compare. No one could get under their skins quite like the other, but likewise none could soothe a wound of any sort quite as well. Though not attached at the hip, they were rarely very far from each other and almost always in close enough range to see and speak. Sometimes it was noted with curiosity that they would interact without speaking – like one wanting a toy and the other passing it without a word or gesture being exchanged – or that sometimes they could somehow gain the attention of the other simply by wanting it at staring at them. It was usually brushed off with a joke about twins and never thought on very seriously.
His father, hoping to pass on his limited craft knowledge, attempted to teach Lucien and his sister the ways of carving…with varying results. Both seemed to have a knack for the intricacies of the painstaking task of etching intricate designs, but neither seemed to do so well with whittling the larger pieces of wood into something smaller or planing the pieces together to form a larger object... On a whim, he gave them some simple clay to play with and the results were exponentially better. It took him some time to convince his wife that they had his talent and should be apprenticed, but it wasn't until one day in the market that she was finally convinced.
The family was wandering the square on one of their rare days of rest when their father mentioned stopping by the smithy to see if he could register some of his carvings and furniture for the next Gather. Generally well-behaved, the children were allowed to wander off as their parents chatted with a friend of their father's. Lucien managed to wander into the area of the shop reserved for glass-smithing and was found there an hour later, completely fascinated by the Master Glass-smith turning spheres of bright-hot molten sand into intricate works of art. When his mother smiled and bent near him to ask if he thought they were pretty, he dazedly replied, "I want to do that," without turning his eyes from the intricate form being wrought from the twisting sphere of glass. It was with a smug smirk and a few more conversations that his father finally convinced his mother to let him be transplanted to the Glass-smith Hall at Ista.
He was excited to be entering his new craft, but incredibly distraught at the thought of being separated from his sister. To ease the separation, their mother promised to provide them with enough marks to write each other (and hopefully home) as often as they liked. Throughout the years, multitudes of letters were exchanged – as well as various little gifts they'd made each other with their craft.
It was quickly discovered by his masters that Lucien had no interest in the simple shapes and baubles that were taught to beginners. Not that he seemed to have much trouble with them…when he completed them. Out of sheer frustration, one the masters sought to put him in his place by tasking him with an incredibly intricate piece. To his chagrin, the boy produced such a beautiful piece that – despite the flaws due to inexperience – he felt the need to move him to the advanced classes anyway. Lucien flourished there, mastering the art of the small detail and the minute tint, then onto adding artistic swirls of color and delving more into the etching he'd first learned from his father using wood and clay.
It was one day when he was studiously working at one of the outdoor furnaces on a piece for birthing day present for his mother that his life was changed again. Unbeknownst to him, a brownrider had landed nearby and was exasperatedly speaking to one of the nearby masters. When the brown – content to sit nearby and look around – decided to peer a little too closely, he managed to cast a bit of a shadow over Lucien's workspace. Never one to complain – and far too focused on his work itself – Lucien simply sighed and grouchily thought in the direction of the obstructer,
'You're in my light.'
The brown promptly mentally replied an apology and readjusted his head to watch without blocking and Lucien verbally mumbled an assurance that it was alright. And about three seconds later the Rider and the brown shared a look of amusement. At the brown's behest, the Rider held off on addressing Lucien until he was finished. Lucien, used to the vague feeling of being watched while he worked, continued on in peace until he was satisfied with what he'd made. …And if not for the Rider's quick reflexes would have dropped and ruined it when he turned to see just who his audience had been.
It was quickly addressed that his sister had been Searched the day before and had
quite adamantly
requested
he be scouted as well, and that the brownrider was incredibly confident that he would be a welcome addition to the Weyr. Lucien barely managed to stutter his way through the resulting whirlwind of activity that happened after that as he was quickly packed up and on his way to Silver Cove Weyr. It was only in that moment before they winked
between
that he actually got a chance to ask himself if it was what he really wanted. But, in the next instant, they were circling down to the Weyr and he figured that the decision had already been made for him and he might as well accept it. After all, his sister was here, and she'd asked for him, and he would never deny being near her. He was much more comfortable in his transition a month later, when he was curiously invited back to the Hall for one last meal – where he was called to walk the tables as a Journeyman. He wasn't entirely certain that he deserved the distinction – he was very young, after all – but he was assured that his skill had earned him his knots.
His time as a Candidate progressed with a strange similarity to his childhood. Saerenn was a constant presence, always trying to drag him out of his shell and introducing him to nearly everyone she met; in turn, he dutifully took to his studies and helped her through the portions that she just couldn't find the focus to learn in their actual lessons.
Probably the most jarring experience of his young life was the strange sickness that was beginning to rear its head just prior to his arrival. When it became a task that all hands in the Weyr that could be spared were to provide whatever assistance they could, he readily volunteered his free time. Despite his distaste for making simple glasswork, he did his part by offering his services to the healers and made more vials, beakers, and slides than he cared to tally. It was a time of immense sadness and grief, during which he lost many of his newfound friends, but as long as he could cling to his sister and weep for them in the privacy of a darkened corner he managed to keep up hope.
It was with a sense of determination that he strode onto the Hatching Sands at the newly-established Cerulean Weyr – determination to carry on and make those lost companions proud. He didn't expect to impress any of the larger dragons, instead figuring that he'd maybe be suited to a blue – or possibly a green. Nevertheless, there was one of the larger eggs that he had been drawn to again and again, and he couldn't help but keep an eye on it during the Hatching. He let out a delighted little laugh when a large brown practically tumbled out of it, looking surprised and slightly disoriented. It wasn't surprising to him when it lumbered its way to the other end of the line of boys, but its behaviour after that was interesting. He would poke his nose into a small grouping, as if examining them all while tilting his head back and forth, but then would stumble away and move on down the line. Every now and then he would stop to keen his hunger piteously, but would then return to nosing his way through the crowd. The crowd's murmurs of amusement were beginning to become worried as the brown was nearing the end of the line of boys. At last, he swung around and stopped short, nearly bowling Lucien over with his long neck and then blinking owlishly at him when Lucien scrambled to make sure they both didn't fall over. There you are, Mine! They're interesting; you're better. Food! You have food for Queth, yes? And before he had time to process that he had Impressed, he was knocked over – laughing and squirming – by the dragonsnout curiously (and ticklishly) sniffing him all over in search of a tasty morsel.
The past six months have been marked by grueling training, happy relaxation, and attempting to keep up with possibly the most curious creature to have ever lived. Time and again, L'cin has been dragged out of his comfortable timidity to ask people questions on behalf of his dragon, and then jogged to keep up when he's decided to go explore something or other. It was on one of these various excursions – about two months ago – that the pair came across a nest of fire-lizards that had just hatched. L'cin was smiling at the young draclings crowding around what he assumed was their broodmother – trying not to get too close lest she declare him a threat and attack – when Queth's crooning pulled his attention back to where the dragon leaned over the remnants of the small nest. There was still one egg furiously rocking there, though each time the movements got a little fainter. Instantly worried, L'cin joined in with Queth's supportive croon with his own words, trying to mentally offer as much positive encouragement as he could. He let out a small crow of triumph when the little queen finally broke from her egg with a shrill cry – possibly at her own triumph. Quickly he backpedaled, not about to get between the young one and her mother – content, unlike most it seemed, to let the fire-lizards be free to their own nature. However, instead of tottering forward and taking wobbly flight after her brethren and mother, the little queen instead tumbled in his direction, creeling plaintively and sending him thoughts of hunger. Realizing that she had already Impressed upon him anyway, he hastily upended his carry-sack and dug out the meatrolls he'd had packed by the kitchens. She hastily ate all of the meat and nibbled on a bit of the rest, then snuggled into his shirt and dozed. He sat there for awhile, leaning back against Queth and eating the remnants of his lunch as they both peered happily down at the little gold. It was on the way back that he chose to name his little treasure Brillia, for she was nothing short of brilliant.
Fun Facts:
• Has a tendency to chew on his lower lip when uncertain. Or thinking. Or concentrating. Or embarrassed. Or being shy. …So pretty much always. And it tends to make it a little swollen and a slightly darker pink than his upper lip.
• His most prized material possessions are his necklace and a snow globe that he and S'ren collaborated on(they each have an identical one).
• S'ren brings out the bit of hellion in him. He often plays the part of the actual plotter to many of her pranks and schemes, attempting to minimize both damage and culpability while maximizing the mayhem and feasibility. She is the only person he will openly trade insults with, and has no compunction about putting her in her place. When speaking to just her, it's almost as if he's not shy at all; however, he will be doubly shy if he realizes that he was just acting in such a manner while there were others participant in the conversation.
• Can't openly hear other dragons unless they want him to, but can very easily communicate with them.
• Though to a much lesser degree than Queth and Brillia, L'cin can also feel the mental presence of Feynth. Also, since their Impression, he's felt another odd little presence that he's not quite certain on…but thinks it might be his sister.
• He's a little scared of girls. Guys are hard enough to figure out and he
is
one.
His sister may or may not also be partially to blame for this terror.
• Is absolutely terrified of the day looming on the horizon when Brillia will rise in mating flight. We're talking abject FEAR here.
• Is a little confused about his sexuality. On one hand has an appreciation for the beauty in most people, and not just in the physical sense; on the other hand, was holdbred and is much more accustomed to the idea of heterosexual relationships. He was never a skirt-chaser like some of the other lads he knew at the crafthall, and has never even had his first kiss. …He kinda hopes he'll figure this sexuality thing out soon, since Brillia will rise in four months or so and then in another Turn or so Queth will be eligible to chase. It would be nice to not only be certain on his preferences beforehand and not have to be confused, but also to possibly have a little experience and not screw up in some way during flightlust.
Bonded Critters:
Type:
Dragon
Name:
Queth
Color:
Brown (882D17)
Age:
6 months
Description:
Queth is built much like his bonded, all gawkily long limbs and wiry muscles. His wings are almost awkwardly long for his frame, though once he fills into his adult muscle a bit more they will be necessary for supporting his sheer bulk. Once full-grown, he'll likely have an extremely powerful wingbeat and will be able to rocket his lean frame along. His thick, lengthy tail has a tendency to get in the way and trip him up for now, but will be an asset when learning to steer himself in the air. He's not overly graceful on the ground, but his intense need to be anywhere that looks interesting is causing him to gain more and more dexterity while walking.
He has a long snout and long headknobs, though it tends to make him look more sleek – and would likely make him look more dangerous if he wasn't so friendly. His eyes are usually open very wide in an attempt to see
everything
and it lends itself to his fully-evident inquisitive stare(i.e., if he's looking at you, he's curious about you, what you're doing, what you're saying, or all of the above). He has a tendency to stare, often needing to be reminded by His that it is impolite and that there are some things that are not his business. The only time he doesn't look like a curious little domestic feline is when L'cin is being particularly stubborn in his shyness and he is making the draconic equivalent of this face: -.- (it happens far more often than either likes to admit).
His hide is a ruddy brown in most places, taking on a mostly sienna hue. The finer points of his ridges and extremities darken to a deep auburn, and his underbelly fades only slightly to a rufous color.
Personality:
Queth is curiosity personified(or draconified, if you will). If it exists, he wants to know about it and if possible be a part of it. He loves being read to, and though he quietly wishes he had the ability, it is always a welcome time when His will read to him. Instead of being satisfied with the knowledge of books like His is, he actively pursues whatever question or bit of knowledge has struck his fancy. If there is another Rider in possible possession of said knowledge, Queth has no problem asking his or her dragon to speak with them(or might speak directly to them if he's bothered them often enough). If the person is not a Rider, however, he's not above physically dragging L'cin along with him (or making him chase after to ensure Queth doesn't stumble) and making him talk to people for him. Though he could likely easily bespeak those other people, he silently views it as a loving way of making His more comfortable with other twolegs through the sharing of knowledge(<3!).
He's incredibly friendly, and will talk to anybody who wishes to speak with him – you never know what you could learn, after all. Twolegs are interesting, other dragons are something to be proud of, and fire-lizards are always fun; the other domestic pets confuse him, since they can't actively communicate, but he likes them too. He sometimes forgets his large size and will try to wander into areas meant for twolegs and has gotten stuck in enough doorways that L'cin has ceased being worried and now just sighs or laughs at him until they get him dislodged. He'd follow His everywhere he went if it were possible, and adores their classes together. He has a surprising memory for random facts, and will remember faces if he's seen them a few times or there's a particularly amusing story associated with their meeting. He's not necessarily
gullible
, but he's so open to new information that it might take him a few minutes to process that he might have been tricked.
He adores S'ren and sees her as a compatriot in making L'cin more comfortable in his own skin. Feynth – by merit of being his clutchmate, hatched several moments after him, and His's younger twin's dragon – is treated much like a very close little brother. He's extremely protective and supportive of them, and the only being he holds closer to his big, draconic heart is His.
Fun Facts:
• Loves knowledge of any kind. Will push L'cin to ask people questions for him(when he can't manage to ask them himself). Often has L'cin read to him, from both books of information as well as the occasional storybook. If it looks interesting, he wants to either watch or be a part of it, and he's been known to attempt to bound off toward something that caught his eye. He has an excellent memory(especially for a dragon), and an elastic attention span – if it's interesting, he could sit and watch for hours; if it isn't, he will be off at the next passing shiny.
• Likes people – mostly because they usually have some new tidbit of information for him. He will readily talk to other Riders and their dragons, and will often attempt to speak with non-riders as well. His smaller draconic cousins are a fascination to him, and he tries his best to communicate with them as well – who knows what they've seen from their lower and tinier perches?
• He has no concept of the term 'shyness' and thinks His is amusing with his inability to talk to other people.
• If His is busy, will bug S'ren in much the same manner. He's very fond of her, as well as of Feynth, and would protect either of them almost as strongly as His.
• Adores Brillia, and was ecstatic when the little egg hatched after all!
• Likes
swimming(!!!)
and will spend as often as possible splashing around happily.
• If you EVER ask about "The Pirate Incident"(yes, capitalization and all), then Queth with lovingly regale you with the tale, and L'cin will go try to hide under a rock.
Type:
Fire-Lizard
Name:
Brillia (also called "Brill," "Brilla," and "Brilli")
Color:
Gold
Age:
3 months
Description:
This gold is an agile creature – long and sinuous with lithe limbs and a lengthy tail. Her long, thin wings give her an added dexterity in the air, promising interesting – if slightly shorter – flights. Average in size for a gold, she is a rich buttery-gold in color with a sprinkle of burnished freckles glittering across her hide and snout. The very tip of her tail matches those sparks of color and her wings are fairly mottled with it, the glimmering shade making her flash in the sunlight.
Personality:
Brillia is gifted with an unusually sweet, quiet personality for the normally bossy golds. This little queen is friendly and affectionate toward her bonded and his dragon, if a little withdrawn from many others – even of her own kind. She'll often linger around her bonded's ear, quietly chittering news to him while he goes about his daily tasks. Her favorite perch is somewhere on Hers, whether on his shoulder or precariously hanging off his shirt or pantleg; however, if Hers is busy, she will settle for curling up on her Herbigbrown.
Her demeanor is completely opposite when she Rises. She will be all tease, using her superb agility to literally whisk right across the noses of her pursuers. She will likely withdraw to her bonded after the task is done – mightily content and happy with her choice – as she whispers the news to him of her accomplishments. However, she might invite her chosen to join her for a few days – gliding around the Weyr on the backlash of affection generated by her Flight.
Overly protective of her eggs, this gold will attack anything that is not welcome – including any other flitters, people, and dragons that are not Hers. She will possibly use her queen stature in this one way to command her temporary mate to protect the nest with her, and sometimes corral other wild (and occasionally bonded) flitters to assist in her overly strong need to protect her hatchlings. This might prove a difficulty at hatchings, but the soothing presence of her bonded will go a long way.
Fun Facts:
• She tends to be less shy if she can grasp onto Hers or Herbigbrown while interacting with others. If she can cling to L'cin's shirtfront or shoulder (or head), she will be less averse to chittering happily to someone else.
• Actually tends to react better to wild flitters than to others bonded to humans.
• If L'cin likes someone, she will make a shyly flirtatious show of getting to know him or her – much to L'cin's vexation, and possibly mortification.
Craftskills:
Craft:
Glass-smithcraft
Level of Proficiency:
Journeyman
Specialty:
Intricate work, figures, dashes of color, faceting, etching.
Weakness:
…Does not have any appreciation for simple, smooth pieces. At all. Whatsoever.