Post by Mango on Aug 17, 2010 20:47:32 GMT -5
Player:
Name:
Mango
Are you 17+?:
Now I'm not even a teenager
Contact Information:
AIM:
iluvjinglebells
Email:
apm4r@virginia.edu
Past RP Experience:
You know.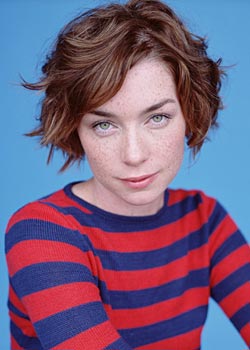 Character:
Name:
Meta
Age:
16 (Early Spring)
Gender:
Female
Sexual Orientation:
Homosexual, but she doesn't show much interest in either gender.
Occupation:
Farmer/Wher Candidate
Description:
Meta looks a lot like how she acts: with a certain boyish flair. She is fairly tall, much like her brothers, standing at 5' 7" Her body is thin, showing very little of the muscle she has accumulated over time from working on the farm. She's not gifted in the area of curves. In fact, she's almost as flat as a washboard. It never really bothered her though as attracting the opposite sex, or anyone really, has never been a priority. Her skin is tanned and slightly rough from outside work. Her hair, a strawberry blonde color had been cut herself so it fell lightly above her ears in a boy-ish cut. This act of shortening her hair was probably the best as, if she had kept her hair long, it would surely be tangled and not well-taken care of at all. Meta just didn't feel like dealing with that. Her face is probably the most feminine part about her. She has gentle, playful green eyes that are framed by thick, long eyelashes that would be the envy of most of her gender. She never felt one way or the other about them. She wasn't
trying
to be a boy, so it didn't matter if she looked somewhat feminine. It definitely threw others off, expecting her to be a boy until she turned around. As far as clothes go, she always wore her brother's hand-me-downs. She owned one dress, but shunned it as much as possible, much preferring male clothing to the female.
Personality:
Meta is, in short, a boyish girl. She likes to joke and get dirty. She especially likes to be crude. She'll belch and make sexual jokes with no shame. Growing up outside of the Hold life, manners were never important, so she was never taught to be a proper lady. She shuns away from serious chatter if she can in favor of something non-serious and light-hearted. And when choosing a group of males to talk with and a group of females, she would almost always choose the males. Though she might come off flirtatious to some, she means no harm in it. It's much like she's a young boy. It's rare to see her sad or upset as she doesn't let much get to her. She's not particularly hyper-active, but neither is she calm. It's a rare mix, usually depending on the situation. She's a very hard worker, often trying to have fun in the act of working.
History:
Tem and Ameris loved the outdoors. So a farmer lifestyle seemed perfect. They found a small farming village right outside of Nerat Hold. After establishing a small farm, they started establishing a family. It wasn't that small though. Ameris soon learned she was pregnant and gave birth to Mer, a healthy baby boy. They were a happy family and Mer grew quickly. But one wasn't enough. The couple wanted a large family to spread the love and the work. Four turns later, Simen was born. And yet another male named Ritem was to be born four turns after that. Ameris was getting a bit older now. And having Ritem set her off to start getting sick. However, she soon found out she was pregnant again. The whole family worried and fretted over the baby and were shocked when it came, completely healthy, but a girl. The first girl of the family. They were happy. Ameris had so many plans to spoil and pamper her little girl. But she was still sick. Meta's birth had pushed her to stay in bed. But she began to recover. And then, she was pregnant again. The pregnancy was a tough one. Ameris had no energy and no desire to eat. The family feared the worst for their mother. She died giving birth to her fourth son and fifth child, Sirem.
Sirem was barely alive when he first came out and was terribly sick. But with all hope lost on Ameris, the healers turned all their efforts on Sirem. Tem was left to shoulder all the burden of this on himself as his oldest son was still only nine. How would he be able to raise five children? Sirem got healthy and Tem did his best. Some of the nearby families helped and soon, Tem got the farm back on track. And he was a good, loving father. He tried not to show his grieving for his wife in front of his children and the only ones who seemed to really be affected were Mer and Simen, who had enough memories of their mom to miss her.
But none of the children, including Meta, wanted for love. Tem showered it upon him. The only problem was, he didn't know much about how to be feminine. So, Meta was raised as one of the boys. She would run around and roll in the mud and burp and laugh at crude jokes. She kept her hair short for most of her life, not taking good enough care of it to let it grow. And she worked hard on the farm. She was a regular farmboy. She did as much as she was allowed, loving the feeling of completing a difficult task.
As she grew, certain things that happened to every girl left her family completely useless. She turned to the girls nearby for help and found that she liked the way their hair bounced and the way they had a tinkle to their laugh and the shapes their bodies were becoming as they grew. She didn't envy any of this though. She desired it in a different way. She never acted on these feelings as they were never strong enough for any particular person but she began to wonder what it was like.
That was when the 15-turn old was swept to Southern for a dragon Hatching. She stood, and didn't Impress. But the ever-positive Meta didn't let it get her too down. She was enjoying seeing the Southern Continent and jumped at the chance to see a new place. She joined the others heading to Cerulean Weyr, but decided not to Stand for the dragon hatching. She was interested in something else. Those wonderfully ugly creatures that had brought the eggs over.
Fun Facts:
Name: Metask
Color: Brown BC7414
Description: This brown is a thick creature, all big muscle and little finesse to his form. His wings are on the small side, guaranteeing him only the shortest of glides in optimal conditions, but his sheer go power will make up for it. His thick powerful legs will guarantee him almost unmatched speed while running straight, though he'll have some difficulties making quick turns. His favorite place to run will be along the ground, but his strong legs will give him the opportunity of learning to climb with ease in trees that will support his near bronze sized weight.
His larger than average claws make him dangerous in a fight, and he will be well versed in using them. A thick, medium length tail barely touches the ground behind him when he moves, acting as his balance while he runs and turns. His thick hide is a rich caramel color, deepening around his feet and tail tip into mahogany. A blunt, rounded head and short knobs give him a bit of a menacing butch appearance, but it's not more so than the typical wher. A splash of near burgundy color expands over his back and shoulders, almost looking like a bucket of paint was dropped on him from above. It makes a stark eye catching contrast to the otherwise lighter hue of his hide and wings.
Personality: Of a generally even-keeled and genial nature, this wher has the typical 'I only like my bonded' view of humans, but he sincerely loves being in the company of other whers. Particularly male whers. Or, actually, only male whers. He's a forever bachelor, happy hanging with the boys, both blue brown and bronze. It's even unlikely that this wher will chase a running female, though if he does, it will likely be only greens as he fancies their smaller builds. Despite his general dislike of the female variety, he will still show respect and grudging obedience to a gold, but this brown is a complainer while doing so. Very vocal, he doesn't hesitate to make his dislike, lack of comfort, boredom or what have you, known to anyone and everyone around. He will similarly though show his great pleasure in something with vocalizations of the loud and annoying variety.
He can spend an entire evening simply playing around with sounds to try and make new ones, and he'll nearly always be making some noise, even in sleep. If ever a wher could learn a few words of the human language and actually speak them verbally, this wher would be it. He envies his humanpet's vocal abilities and will strive his hardest to emulate them. He'll probably get a few, too, though his vocabulary will never be more than a handful of words. He enjoys the challenge though and will likely never give up on it, gaining more words as he grows with his good memory allowing him to remember them all.
He isn't likely to snap at other humans, but he only barely tolerates the necessity of their presence, of course accompanied by loud and often abusive vocalizations and images sent to his bonded, most of which show his good taste in jokes. He'll likely learn a single derisive word just so he can communicate directly to those he particularly dislikes just what he thinks of them. He might eventually accept someone his bonded is fond of, feeding from the good emotions going through their unusually deep bond. There will never be another twolegs fro him though. He will never rebond should his handler die, joining her between if not taken out right along side her. He will protect her to the end, his one beloved among all the females of any race.
Craftskills:
Craft:
Farming
Level of Proficiency:
Apprentice
Specialty:
Doing what she was asked
Weakness:
Lifting things her brothers can lift.