Post by Thorney on Sept 29, 2010 14:18:00 GMT -5
Player:
Name:
Thorne/Anna
Are you 17+?:
Yup
Contact Information:
AIM:
none
Email:
fire.thorne@yahoo.com
Past RP Experience:
See Rael

Character:
Name:
Keiko
Age:
16
Gender:
Female
Sexual Orientation:
Bisexual
Occupation:
Weyrling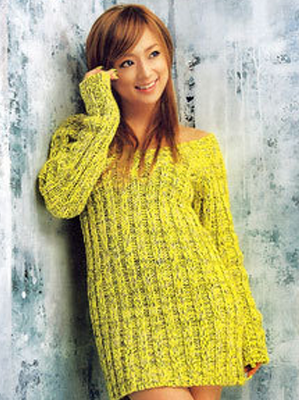 Description:
There is absolutely nothing average about this girl, which is quite obvious the moment you even glance at her. Keiko is…unique in every sense of the word, inspiring mixed reactions from different people. Of course, she is also extremely adorable, and that is something everyone can agree on. Her eyes are large and expressive, holding a rather clear, pretty grey in color, and accented by thick lashes. A face that is heart-shaped and delicate holds a nearly flawless skin tone, a smooth peachy color that Keiko prides herself on. The candidate cares meticulously for her skin, and if she ever develops a zit, Faranth help us, because she's going to start freaking out. Kei can't stand for anything about her face to be less than perfect, and she even hates to get a smudge of dirt on her cheek during chores. Ugh, that's just
icky
!
Her hair isn't too awful long, just below her shoulders, but it has seen a rough life, let me tell you. Keiko loves nothing more than to style her hair in a different way every day, pulling, brushing, curling, straightening, and twisting it so much that you have to wonder how the Fall she managed to get it to stay like that. They aren't ugly or anything, but this girl's hairstyles are certainly different than the average Pernese woman's. Pigtails, buns, braids, beaded locks, and more are all twisted together or separately to give her that unique look that is all Keiko. For now, her hair is lovely, auburn-red in color, a rather attractive shade with her great skin. Of course, who knows how long it's going to stay that way? The candidate dyes her hair
constantly
, and you never know what she's going to be from one day to the next. She might be a redhead today, but she's just as likely to be a blonde tomorrow. Kei thinks it was originally brown though. Or blonde? Whatever, hehe.
Rather short, this girl just barely hits the 5'3" mark, and that isn't the only thing delicate about her. With a slim, willowy build, Keiko weighs hardly anything, about as much as a kid would sopping wet. A small bust is coupled with bony hips, so she appears nothing less than absolutely dainty. She isn't strong in the least, even after being a candidate for a turn, and usually finds someone else to do any sort of heavy lifting for her. Of course, because she is so ridiculously skinny, there is still a curve to Keiko's body, and with her perfect face and rather eyecatching clothing, she's the girl that turns heads as she walks. Oh, he can try to deny it, but any guy will follow her with his eyes when she passes, doing his best to keep his girlfriend from noticing.
With an extremely quirky sense of fashion, Keiko is usually dressed rather brightly and uniquely. She loves fun and cute accessories, no matter how strange or weird other people think they are, and has kept up her jewelry habit no matter how silly some consider it to be. The girl can't stand to be dressed plainly, and so will always have at least one cute little clip or ribbon in her hair, and some sort of fun and funky belt and pins on. Bracelets are something she has in abundance, as well as necklaces. Of course, Kei doesn't wear nearly as many as she used to, having lost and broken a few at Benden, but she still
has
to wear some, or she feels naked. Her nails, too, receive quite a bit of attention, and she paints them all sorts of bright, weird colors. It's not the most logical thing to do in a weyr, but the candidate feels like she has to keep some of her unique traits, or she'll lose herself. Before being Searched, Keiko had the most impressive amount of cosmetics you have ever seen, trunkfulls of the stuff packed into her room. Of course, she had to leave most of it behind, but she still keeps enough to fulfill her makeup cravings, especially during feasts or gathers. She
loves
the glitz.
Personality:
With a quirky and fun appearance, Keiko certainly has a personality to match. Upbeat and bubbly, she's happy nearly all of the time, constantly laughing and smiling. A rather chipper person, this candidate can pick up anyone who is in a bad mood, saying silly things and acting like her usual unusual self until they can't help but laugh. She really does love to make people laugh. You have heard of those annoyingly happy people who are always sunshine and daises? That's Keiko. There are precious few times that she isn't smiling, one of which would be if someone has ticked her off. The girl gets mad pretty easily over most disagreements, but she won't hold a grudge or even stay mad for long. She has the attention span of a moth when it comes to anything that she doesn't consider to be cute or fun, and something shiny will likely catch her eye and she'll forget all about being angry just a second before.
Of course, there are bad things that can be said about her aside from her flighty attention span, one of which is she is annoyingly opinionated. Keiko can be considered rather hardheaded about her beliefs, and she will defend her views no matter what. Although, that doesn't mean she's right, or even that she has an opinion on anything that important…just that she has strong convictions about her own judgments. If she thinks pink is better than purple, well then, she's going to argue the point into the ground with you, because pink is totally better, and everyone knows it. Although, weirdly enough, she is also extremely open-minded, accepting of nearly anything about others. If it isn't something she already has an opinion on, anyway, which isn't saying much. Keiko's opinions basically cover colors, fashion, and makeup, and everything else is free territory. If you think skinny dudes are sexy, ok cool for you, or if you love the tough brawny guys, well then, that's awesome too. She isn't going to put anyone down for their personal preferences, secret fetishes, or whatever…Kei lives life to the fullest, and thinks you should too. And if you are embarrassed or uncomfortable about yourself, that's so totally sad! You have now earned the personal attentions of this candidate, and she's going to work on you until you are comfortable with who you are. Be unique, be fun, be yourself!
Along these lines, the girl is loud and proud, holding a big mouth that can get her into trouble, and has. She has a bad habit of speaking before she thinks, never bothering to consider the consequences. She says exactly what is on her mind, and if you don't like it, well, then that's too bad. Here's a hanky. Keiko puts her foot into her mouth constantly, which is why she is at Cerulean, but we'll get to that later. The candidate isn't loud in the annoying, bitchy sense, just in the 'I'm going to say what's on my mind' sense. If she sees some guy hitting a girl, Kei is going to tell him off for it, or even there is some stupid bully kicking a puppy, she's going to give him a piece of her mind. Of course, there are times her tendencies aren't heroic, such as when she is complaining about how bored she is, or how lame chores are. Although, a cute guy or new friend can perk her right up, making her forget all about icky and stupid things. She honestly
does
have the worst attention span…ever.
Entertaining and flirty, she can be the life of any party. Keiko loves to make people laugh, and she knows she is cute, too. Of course, she's not really arrogant about it, because you are never going to hear her talking about how gorgeous she is, but the girl does love the attention she gets because of it. Kei is a social butterfly, trying to make friends with absolutely everyone and flirting too. The candidate isn't snobby about her looks, but she does love to flaunt them. All she has to do is giggle and toss that pretty hair of hers, and most people just melt. I wouldn't really call her superficial, though, because Keiko is a genuinely nice girl. Mostly. Sure, she can get whiney about stuff that isn't cute enough or dull activities, but she'll be the first one beside you when you're crying, holding an electric blue hanky with stripes on it, telling you that everything is going to be ok, sweetie. Cry on my shoulder. Of course, the candidate won't be helpful at all for solving your problems, because let's face it, she isn't the brightest tiffany lamp in the place, but she certainly will listen to you and be extremely sympathetic. She won't even get distracted by anything cute or shiny if you are genuinely hurting and need her. Overall, some say she's quirky and fun. Others say she's just sharding annoying. Either way, Keiko leaves a lasting impression.
History:
To put it simply, Keiko always says her childhood was a total drag. Born in Benden hold, her father, Kellen, was a healer, and her mother, Miko, was an artist. From an early age, she hated her dad's job, always avoiding the infirmary if she could help it. The girl can't stand the sight of blood, and she avoids sick people like the plague. She wasn't really afraid of them, it just…grossed her out to see them groaning and coughing and sneezing. Ick! Of course, her mother's job was much more pleasant, and she always admired Miko's lovely paintings as she grew. Keiko had two brothers as well, both of them older than her, named Kellko and Millen. They picked on her constantly of course, like all older brothers, but when it came down to it, they were always looking out for their baby sister. Kei loved them both dearly, and was sad when they grew old enough to take on a craft. Kellko stayed in Benden Hold, following in his father's footsteps as a healer, but Millen left to pursue smithing at the crafthall.
As Keiko reached her eleventh turn, her mother began encouraging her to try out new things, and the girl began to sketch with charcoal, a natural talent to her. After a few months, Miko knew that her daughter had inherited her artistic talent, and began working with her, helping her daughter to become far more skilled. Although, where her mom could do anything, Kei had a talent with people and animals, the two by far her best skill. By the time she turned twelve, the girl could paint and sketch rather well, her talent increasing with every month. Of course, she began to wander a bit during this time, as all kids do, finding new friends about the hold. Keiko would hang out with absolutely anyone, no matter their social status, and developed a slight reputation as a troublemaker, thanks to her loudmouth tendencies. She also had a habit of sticking up for any underdogs, which brought her no love with the local masters or beastcrafters.
When she turned thirteen, a travelling show arrived in Benden, and Keiko attended with a few of her friends, dazzled and enchanted by what she saw. The colors, the clothing…everything was so new and wild, and it infatuated her, entranced her. A few sevendays later, the girl started selling some of her better paintings to make marks, intent upon creating her own unique, quirky style, just like theirs. She began buying what her father considered to be 'weird clothes', though it bothered her little. They were her marks, after all. Kei also started buying some fun jewelry and makeup, which her dad hated even more. He constantly harped on her looks, complaining that she looked weird, like trash, and it wasn't long before the girl grew sick of it. Sure, she looked…different, but she wasn't trash, and she didn't look like it either. Her mother, though, encouraged her uniqueness, saying that everyone had to find their own place in the world, and that no one could tell Keiko who she was going to be.
Kei often wonders how a jackass like her dad got a sweetheart like her mom.
It was also in her thirteenth turn that she bought a rather adorable puppy, a gentle breed that was known for their loyal and sweet personalities. Kellen, of course, hated the creature, but Miko insisted they let their daughter keep it, since she bought it herself and they didn't have a say in the matter. Keiko's life continued in this manner for quite some time, selling her paintings and buying what she wanted, her father griping every day because of it. However, as the girl turned fifteen, a Searchdragon arrived and chose her as a candidate, which shocked her utterly. Miko encouraged her to go, to live her own life and to find herself without anyone telling her what to do. And so, Kei went. Upon arriving at Benden Weyr, she was surprised when she was forced to do so much menial labor as a candidate, having lessons and dirty chores to attend to every day. She had only thought of the freedom of such a life, after all, the thrill and glory of dragonriding, and was disgusted with chores and lessons both. Besides, she's too pretty for such work!
Finally, though, a hatching occurred, and she stood upon the sands eagerly, awaiting Impression so she didn't have to do any more gross, dirty work. However, she did not Impress, and Keiko grumbled, knowing that she would have to wait another turn before she had her chance again. As she was working in the weyrhall one day, mopping the floor and inwardly complaining about how much of a drag it was, a bronzerider walked by and knocked over her soap bucket, spilling sudsy water all over the stone. "Hey! Oh Faranth, look what you've done!" Keiko yelped, jumping back so it wouldn't splash on her skirt. "Nyaa, you've totally spilled it everywhere!" Of course, the rider wasn't thrilled to hear some lowly candidate talk to him like that, and he promptly told her that it was
her
fault for leaving the bucket in the middle of the floor. And here we had one of her classic 'open mouth, insert foot' moments. "You creep, you could so watch where you're going, you know. What an arse!" With that, the bronzerider grabbed the collar of her shirt and dragged her to the candidate master's office, demanding that she be transferred to another weyr.
Now, what Keiko didn't know? The bronzerider was a wingleader, and so his word was pretty much law. And so, she was transferred to Cerulean, a weyr the man deemed to be 'small' enough where she would learn her lesson. Fuming, Keiko vowed that when the next clutch hatched, she would show him! She would Impress a huge awesome dragon that made his bronze look like a wimp!
Fun Facts:
Keiko discovered at Benden Weyr that she's pretty flexible. Yes, in that way. You can always hear her coming, because she is generally wearing a necklace, bracelet, or anklet with a tiny bell on it. She loves fun, funky names, and any pet that she obtains had better be prepared. XD
Critter(s):
Type:
Dragon
Name:
Absinth
Color:
Blue (0070FF)
Age:
3 Months (Mid-Summer)
Hatching Info:
9th out of the Darjeeling Egg, Tasseography Clutch, Trith's by Jorguth.
Telekinetic Rating:
85
Bonuses/Minuses:
(Base Roll 75) + (Blue +5) + (SECRET +5)
Specialization:
Endurance
Breakdown
Strength:
?
Precision:
?
Endurance:
? (? + 10)
Concentration:
?
Description:
This dragon is a velvety, medium-dark blue over most of his body, with the darkest point starting along his spine and lightening as it approaches his underside, managing to blend into a tan color along the innermost points of his torso and limbs. The undersides of his paws are a bit more noticeably tan, with less of a blending effect where they meet the blue. Surrounding his right eye is an odd blotch of color that seems to be a medium-purplish hue, and it feathers out to wisps around the side, adding a strikingly pretty aspect to him. The claws of his right forepaw are a startlingly electric blue, whereas the other three sets of claws are a brightly contrasting white.
Eventually, he will grow to have a very long and elegant form, but while he's yet young he will be incredibly gawky. A little larger than the average blue, he will grow into the most perfect proportions - just the right amount of bulk, just the right amount of sleekness. A very attractive dragon, he will have no issue drawing others of his kind - in friendship or romance. The way he holds himself just speaks volumes of bright fun, lending him a slightly mischievous air.
Personality:
Coy, playful, silly, and a jokester, Absinth will be a very popular dragon amidst his peers. There is a bubbly friendliness about him that will simply draw others in, claiming many as friends and even quite a few as close friends. He likes to talk quite a lot, and can chatter on all day about absolutely nothing if allowed. He will bounce from subject to subject quickly, his line of thought not always readily apparent. As much as he likes to run his mindvoice, he is always willing to shut up and listen if someone needs him. ...However, his attention span isn't that great, so if they take too long he just might start chattering on again. While he isn't necessarily irresponsible, he isn't overly responsible either - except when it comes to giving his word. He will always keep his word once given no matter what, and though he may forget a great many things he will never forget a promise.
It is amusingly easy to rile up this dragon's anger, but also ridiculously easy to soothe it away in most instances. Really, hurting his Rider is the only way to make him angry for any real length of time, but if the aggressor is properly apologetic and His forgives the person he will eventually be brought around. Not many will like getting on his bad side, and not because he is at all one for violence or revenge. In fact, he'd be much more likely to ignore that being's existence if possible. However, he is one who will carry about him that sense of being the cheerful friend that everyone wants to be in good with, and being ignored will be a bit of a downer to anyone who had previously been in his company.
His relationship with Drailth is a complicated one. Though he will never,
ever
admit it, Drailth is and will always be his best friend (after his Rider, of course). This will not stop him from cheerily harping on about how much he hates the other blue's guts, and he will blithely state exactly that if asked directly. Their love/hate relationship will likely grow to be a source of amusement for the rest of the Weyr, even if the constant bickering gets on some beings' nerves sometimes. Openly antagonistic, their sniping never really goes into the realm of anything truly hurtful, but they will definitely get under each others' hides like no one else. It won't be uncommon to see them facing off with hackles raised, but their eyes will still swirl a mirthful blue-green to give lie to the aggressive manner. In conversation, Absinth will act a bit snippy toward the other and make certain he is aware of just how uptight he is. There will be an air of competitiveness between them that Absinth won't show toward any other, and while he would prefer to forget this fact, Drailth will often manage to get one up on him.
Fun Facts:
- Physically, he is the exact mirror image of Drailth.
- ...Actually, he is just the complete opposite of Drailth in general.
- Enjoys noise, and if it's too quiet will add his own sound effects to the area around him. If there really is nothing going on, he will quietly attempt to string together chirps, whistles, trills, quiet bugles, and hums into a wandering, amateur medley. He won't be overly loud with his attempts, as it is mostly to amuse himself, but those in close proximity might get a chuckle out of it.
- Will flirt with anything draconic. Even the males. Is he serious? Good luck getting a straight answer and not a chattery diversion!
Type:
Canine
Name:
Jazzy (or Jazz)
Age:
3 Turns
Description:
Just like his name, this canine is all flair, a glitz dog if there ever was one. He walks with a saunter, a long, lithe stride that says 'Hey, look at me. I'm awesome and stuff.' He is built like a husky, with long, sturdy legs alongside a muscled chest and intelligent face. His fur is perhaps an inch long and extremely thick, always soft and silky thanks to the constant bathes Keiko gives him. After all, she can't have a dog that isn't totally glam! He stands at two and half feet to his back. A pitch black in color, Jazzy has very little markings, merely four white paws and a dash of white on the tip of his tail. But, his fur is so shiny that it nearly glitters as he moves, and that's all the glitz he needs besides his hip and cool walk. Crystalline blue eyes complete his look, and overall, Jazz is one gorgeous guy.
Personality:
Overall, Jazzy is a sweet canine, a very affectionate and adoring guy. He loves to sit in Keiko's lap and let her coo and fawn all over him, soaking up the attentions quite contentedly. Of course, he wouldn't stand for looking uncool, so he won't let her turn him onto his back or anything, but as far as cuddles go, he loves them. Jazz lives off the attentions of others, much like his owner, and is a total showoff around strangers. He loves the glitz, and he shows it, flaunts it until everyone notices how awesome and wonderful he is. He is not, however, jealous in any sense of the word, happily sharing his master with any and everyone. Lovers, friends, one night stands…he's cool with them all, not really reacting to anyone else loving up on Kei. He gets his share, so you can have yours too. But, if you try to hurt her or one of her friends, you are going to have one vicious, pretty puppy on your tail, mister. Jazzy is no pushover, not with his muscles and sharp, strong teeth, and he can put you in your place faster than you can say beatbox.
Fun Facts:
Jazzy has a collar that matches his name quite aptly. Keiko bought him a bright, intensely blue collar made from strong leather, which is accented by a curvy, silver 'J' that hangs down from the front. He, of course, loves it.
Craftskills:
Craft:
Artist
Level of Proficiency:
No formal training, but she has sold her artwork before, so she considers herself to be rather good.
Specialty:
Humans/Animals
Weakness:
Landscapes